The YWCA opened the doors of yet another innovative project that enhances the lives of women and the community in which they reside. It is the latest in a series of life-altering programs and projects introduced by the YW over the years, with a goal of improving the lives of women living in WNY.
The YWCA of the Niagara Frontier and its forerunners have a 125 year history of engagement in and with their communities, evolving with the needs of the times and consistently supporting the mission of empowering women, eliminating racism, and promoting peace, justice, freedom, and dignity for all. A result of the 2015 merger of the YWCA of Niagara and the YWCA of the Tonawanda's, the YWCA of the Niagara Frontier has strengthened its portfolio, increasing its effectiveness within the broader geographical footprint.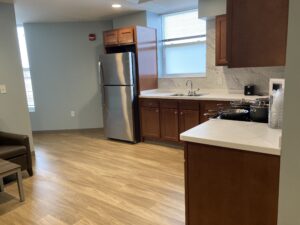 Building on its recognized history and experience of providing shelter for victims of domestic violence and transitional and permanent housing for women (and their children) without a place to call home, the YWCA is now offering a 12 apartment permanent housing complex with a social enterprise component to help women avoid homelessness and escape family violence. It is the YWCA's first supportive housing enterprise for single women.
Each resident has their own (approximately 500 sq. ft.) furnished apartment, with bedroom, bathroom, kitchen, and sitting area. There are communal laundry facilities, exercise, and relaxation spaces. A protected garden green space and patio provides respite during more user-friendly outdoor months. Equally important are the services available to the residents and also to area low income women who would benefit from them, such as case management, trauma informed individual and group counseling, safety planning, court accompaniment, life and/or job skill training with on-site employment opportunities, financial literacy advocacy, responsible tenant and homeownership counsel, and client-specific information and referrals.
The ground floor of the historic, refurbished building features a café/coffee shop, providing refreshment for the community and residents at the Tremont apartments. YW's commercial enterprise will also provide residents with on-site workforce training and employment opportunities, a model that has proven successful for the YW and its clients, as it also indirectly supports businesses by enhancing the NT shopping experience.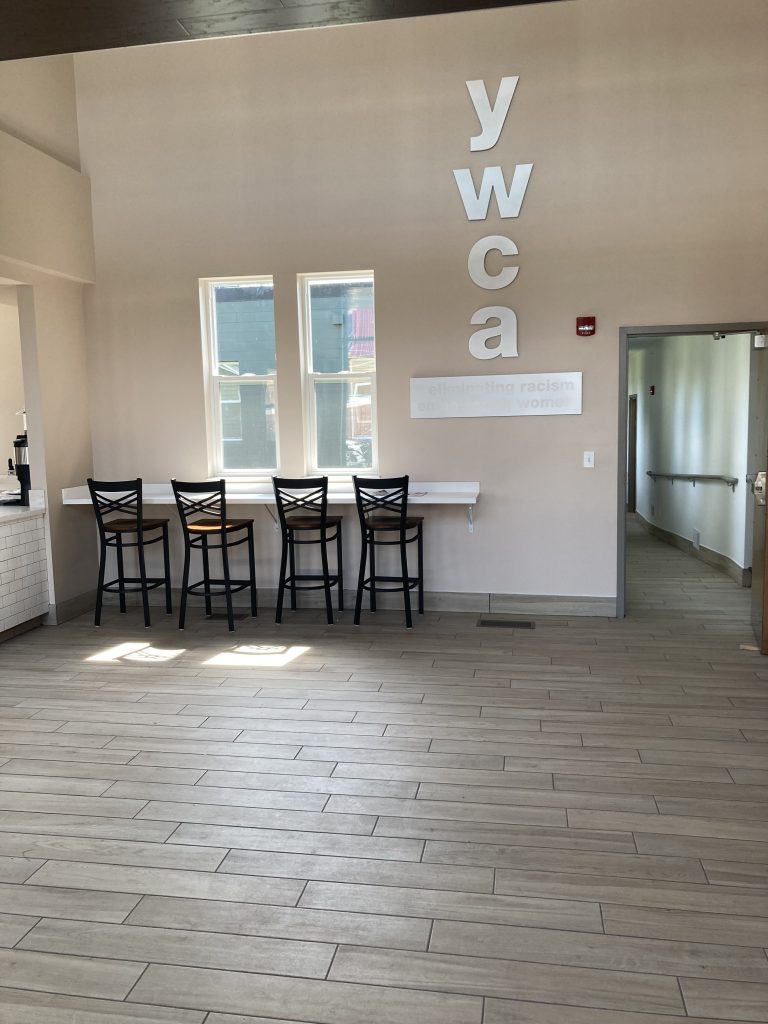 For more information about 49 Tremont Street or to recieve an application, call us at 716-433-6714.