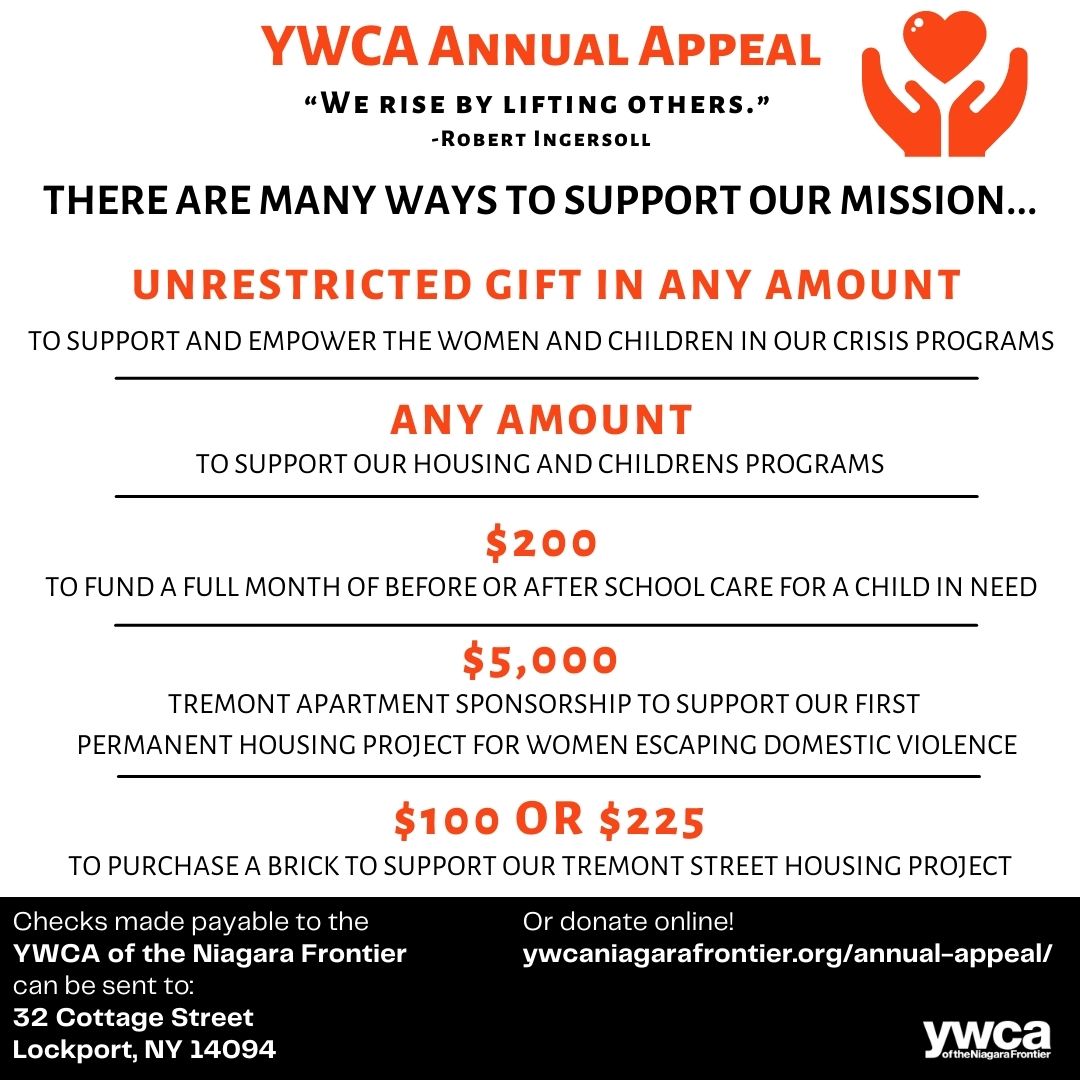 2022-23 Annual Appeal
For more than a century, the YWCA of the Niagara Frontier has been committed to transforming the lives of women and children through best practices in supportive housing, counseling/crisis services for domestic violence and sexual assault victims, and early and school-aged childcare. Click below to learn more.
2022-23 Annual Appeal
YWCA
IS ON A MISSION
For over 100 years and still going strong

ELIMINATING
RACISM

EMPOWERING
WOMEN

PROMOTING PEACE, JUSTICE, FREEDOM, AND DIGNITY FOR ALL
YWCA's mission is to increase equal protection and equal opportunity for women and girls of color. We want to make meaningful change in every neighborhood, and that starts with powerful programs that will transform the lives of people in our community.
More About Our Mission
Crisis Services
Focused on helping victims of sexual and domestic violence find hope and healing.
GET INVOLVED
There are plenty of ways to get involved and make a difference
Upcoming Events
There are plenty of ways to get involved and make a difference
Juke Box Rock Cash Raffle
Join the YWCA for our "Juke Box Rock" Cash Raffle featuring live music by the Breakout Band! Pull out your […]
Shawnee Fire Hall
6:00 PM
View Events