Preschool and Playroom Plus
We ywcan from the very beginning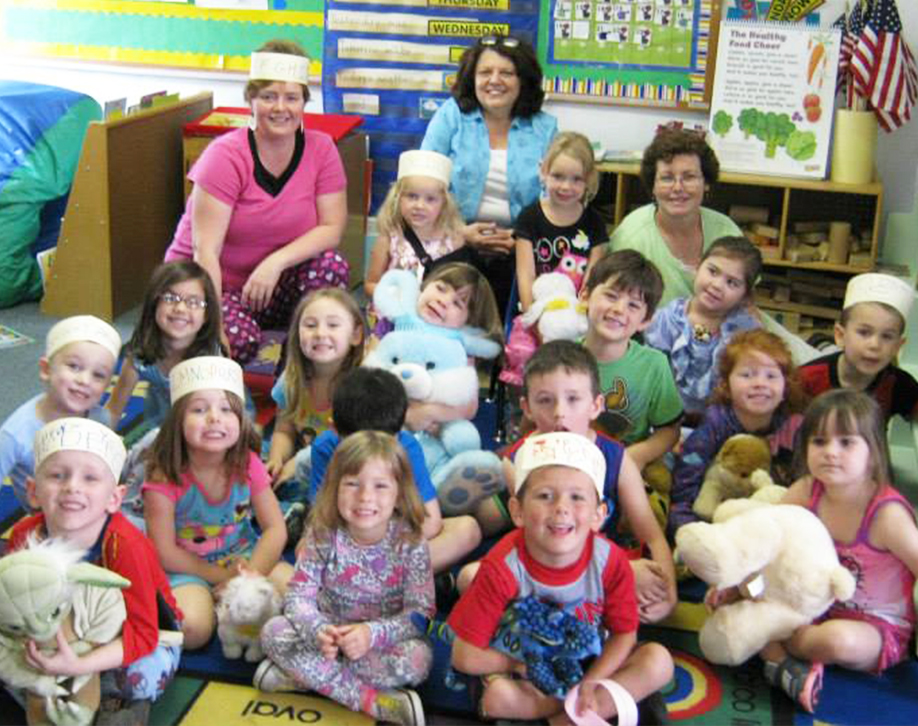 These programs strive to assist children in gaining a positive sense of self while engaging in activities that stimulate natural curiosity. Children are accepted on a first-come, first-served basis. Classes fill very quickly so register early. For more information on class times and fees, call the John Pound Early Childhood Program Office at (716) 478-4751.
YWCA Playroom Plus (2 year olds)
As a first time school experience and with twelve children and three teachers in the classroom, Playroom Plus is able to offer the participants individualized or small group attention. The two year olds are encouraged in the basics of group socialization. They learn to verbalize their needs and listen to others. Sharing, cooperation and independence are all incorporated into classroom activities that promote exploration and discovery. Potty training is not required but is encouraged. Your child must be two years old on or before December 1st of the year your child will attend this program.
YWCA Preschool (3-4 year olds)
This program offers a hand's on approach to learning through real-life experiences. Children investigate various topics while incorporating pre-writing, pre-reading, math and science activities. While expanding their social skills, children learn to negotiate with friends and express themselves verbally. As each child becomes more proficient in accomplishing age-appropriate readiness skills, he/she gains a sense of independence. Your child must be no younger than three years old on or before December 1st of the year your child will attend this program.
In order to register you will need:
$75 Non-refundable registration fee
First Month's Tuition
All enrollment documents

Child's Original Birth Certificate
Registration Form
Health History Form
Child's Current Immunization Record (Shot record)
Child's Current Physician's Report (Physical)
Child's Current Lead Screening Report
Custody/Legal Documentation, if applicable
PLEASE NOTE: If Lockport Schools are closed for a holiday, snow day or an emergency, these three programs are closed as well.
YWCA Preschool and Playroom Plus Brochure
YWCA Preschool and Playroom Plus Flyer
Our Supporting Foundations