We ywcan promote self-sufficiency.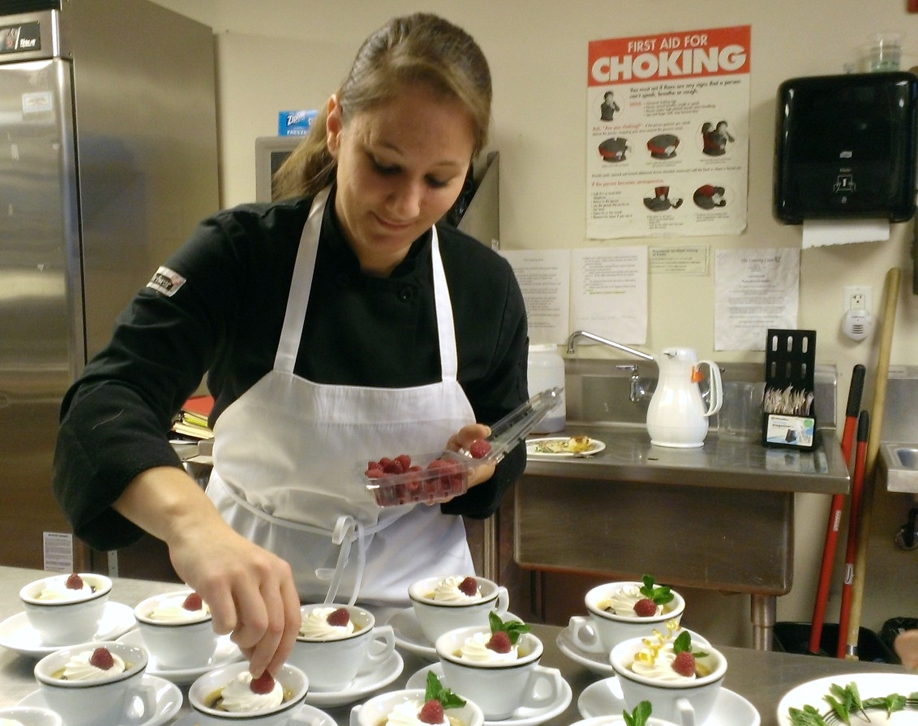 Social Enterprise is self-sustaining social program that promotes entrepreneurial, earned income strategies through employment and training. At the YWCA of the Niagara Frontier, we utilize the social enterprise model with our Catering Crew initiative at Carolyn's House. The Catering Crew provides both valuable services to a population in need and a potential method of sustainability for our organization, using market-based strategies to provide training, create jobs, and increase opportunities for people facing employment barriers.
The success of Social Enterprise within The Catering Crew has allowed us to expand on the initiative at the Niagara Falls International Airport Café, and the concession at the Cornerstone Ice Arena in Lockport.
Prestzels With A Purpose are one of our products produced by the Catering Crew. Our pretzels are handmade by the Bakeshop Division of the YWCA of the Niagara Frontier. The Bakeshop, which off­ers a variety of products, was founded to provide sustainable skills to a local population in need and by ordering these baked goods, you are providing opportunities for your neighbors currently facing employment barriers.
Currently our pretzels are featured at 12 Gates Brewery and Resurgence Brewery Co. in Buffalo and Anchor Bar at the Buffalo Niagara International Airport.
Our Supporting Foundations