Welcome to Carolyn's House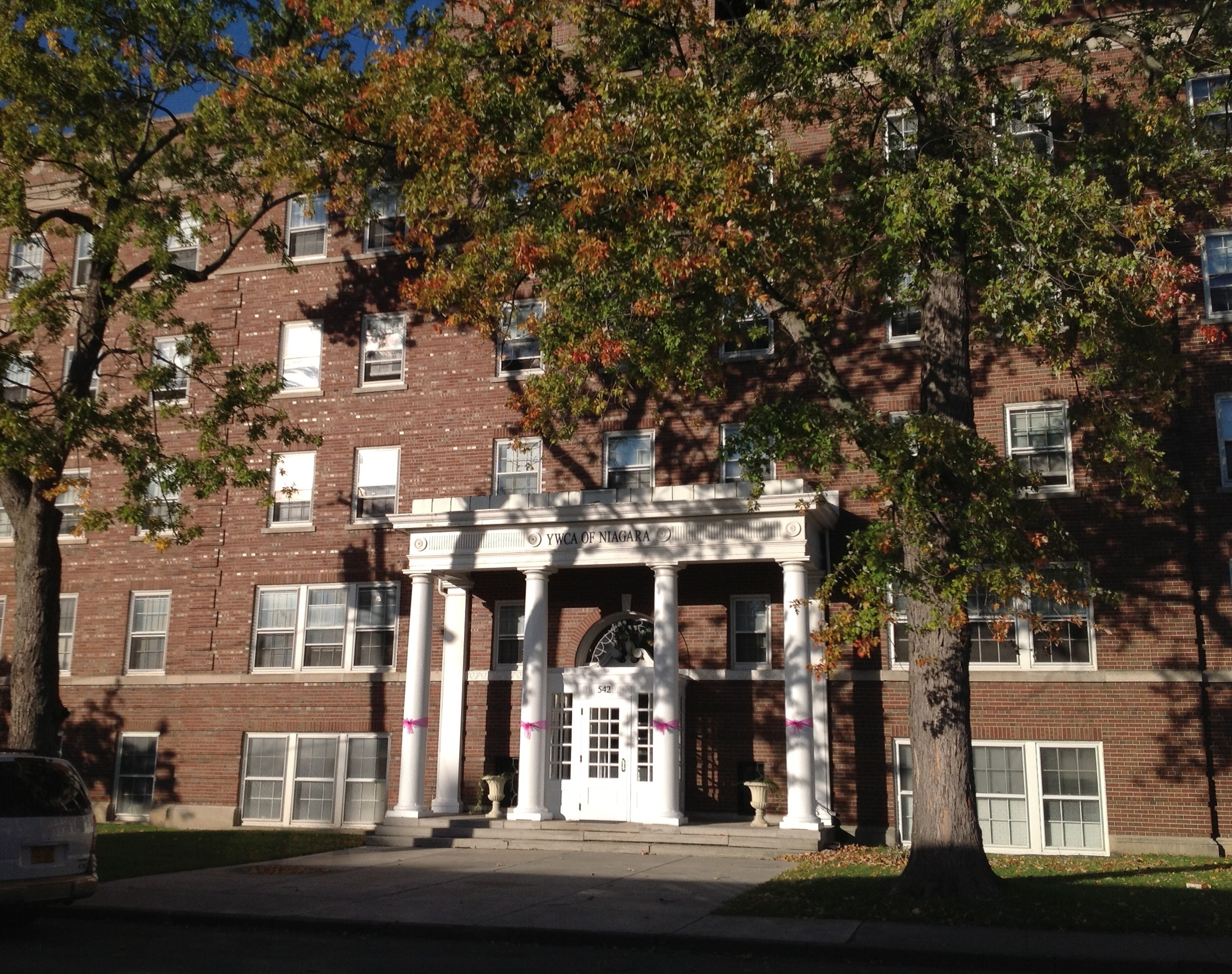 Carolyn's House is a supportive housing program for homeless women and children operated by the YWCA of the Niagara Frontier. Its mission is to assist women in achieving self-sufficiency – the ability to live independently – by providing education, counseling, advocacy, supportive services and housing. Acceptance into the program is based on financial eligibility requirements and the ability to achieve self-sufficiency.
The Sixth Street project was named in memory and honor of the late Carolyn Van Schaik, a community activist with a passion for the city of Niagara Falls and its preservation.
If you are experiencing domestic violence in your relationship and need a safe, confidential place for you and your children to stay, please call our 24-7 hotline at 716-433-6716.
Services
Carolyn's House provides apartments ranging in size from 496 square feet to 1261 square feet to suit most family compositions. The heat is included in the monthly rent and the resident is responsible for their own electricity and security deposit.
Monthly Rental Amounts
Studio/One Bath – $272.00/mo
One Bedroom/One Bath – $299.00/mo
Two Bedroom/One Bath – $381.00/mo
Three Bedroom/Two Baths – $438.00/mo
Amenities
Two Laundry Areas
Community Areas
Youth Room
Secured Outside Playground and Picnic Area
Herb and Vegetable Garden
Qualifications
Birth Certificate and Social Security Card for each prospective resident
Proof of financial eligibility
Residents are responsible for securing their own electricity in their name with National Grid.
A security deposit equivalent to one month's rent.
Able to meet monthly rental obligation.
Minimum age requirement of eighteen (18) years of age.
Documented sobriety length of time, if applicable.
Written documentation of homelessness(examples: Living in a Shelter, with a friend/relative, on the street, etc) (Homeless Verification Form)
Attend a session with Carolyn's House Case Manager. During this time, applicants will discuss their goals. A tour of Carolyn's House and an apartment similar to the one that meets the needs of the applicant is available.
Attend an Intake Interview. Applicants will be scheduled for an intake interview with Carolyn's House staff. During this interview, it will be determined if the applicant meets the financial eligibility requirements. Applicants will be required to submit all necessary financial documentation in accordance with the document checklist provided by the staff. The Carolyn's House staff will also review the rules and regulation of the program.
Residency expectations
Attend Carolyn's House programs.
Meet weekly with the Case Manager.
Follow the Carolyn's House Rules and Regulations.
Carolyn's House is always in need of the following items:
Pots & Pans
Twin sheets/comforters/mattress covers
Pillows
Hygiene items
Toilet paper
Cleaning Supplies
Want to help the women and children at Carolyn's House – Go to our Donate page and see the wonderful ways you can give back to this amazing program!!
Our Supporting Foundations