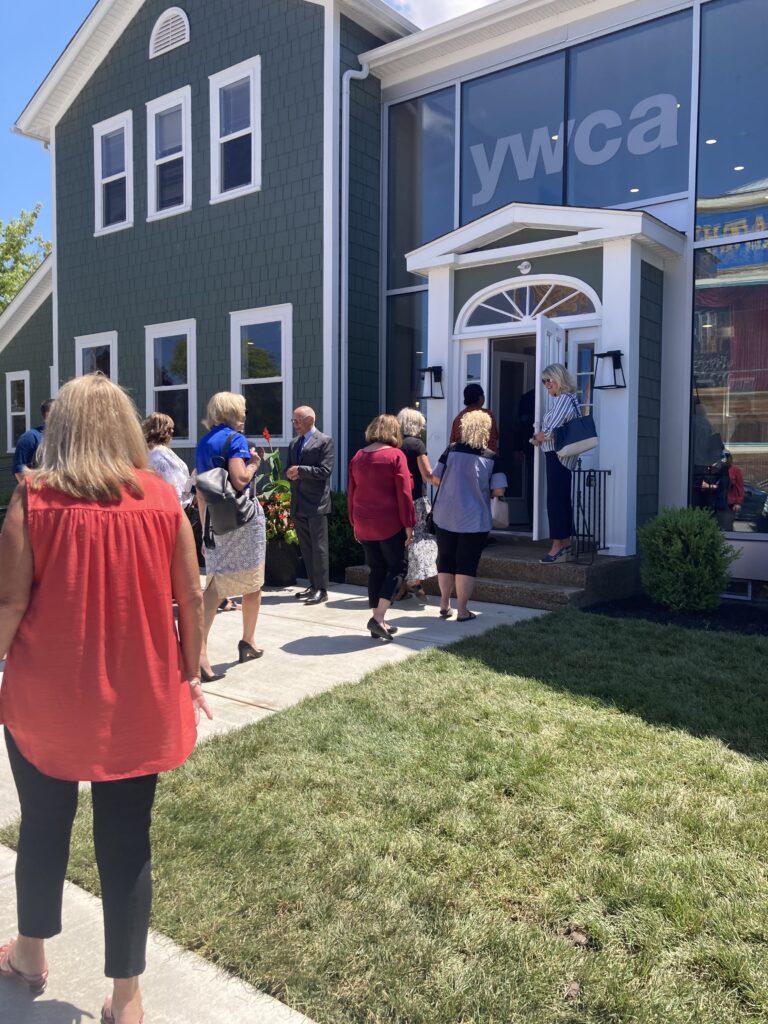 For more than a century, the YWCA of the Niagara Frontier has been committed to transforming the lives of women and children through best practices in supportive housing, counseling/crisis services for domestic violence and sexual assault victims, and early and school-aged childcare.
2022 has been a busy year for the YWCA. This year realized the Grand Opening of our 49 Tremont Street Development in North Tonawanda. The 12-apartment permanent housing residence provides counseling and support services for single women who have experienced domestic violence or homelessness. The apartments were quickly filled, showing the continued need for supportive housing for survivors in our community.
Due to increased efforts, we have also seen an unprecedented number of survivors wanting to hold their perpetrators accountable, with about 80% of clients asking to move forward within the criminal justice system. These efforts, in partnership with law enforcement and County courts, have created a community safety net for victims, empowering them to reclaim their lives. Our YWCA advocates have assisted victims with court and criminal justice advocacy 372 times throughout 2022, including filing reports, court accompaniment, making phone calls, and more.
2022 was also a banner year for our children's programming, with our Universal Pre-K, School-Aged Child Care and summer camps all being filled to capacity. We are humbled that parents have shown such confidence in us caring for their children. Our first-ever Kindergarten Readiness Camp was held over the summer, with Kindergarten eligible children gaining classroom experience in an academic environment. Pre- and post- evaluations in literacy, math, and social-emotional learning showed significant growth in the children who participated. These children are now in Kindergarten, and we have heard from many parents that their child was confident going into the school year.
We cannot do this critical work without the support of our community partners like you! Please take a moment and help us continue serving the needs of women and families through your generous donation or pledge.
Thank you for your support of the mission of the YWCA of the Niagara Frontier.